Written by Breakthrough Broker Staff Writers
Millennials currently make up 43% of homebuyers in the United States and while you may find them a mystery, what they're searching for is not drastically different than other generations. They just don't want to be "sold" during the process.
As more and more millennials enter the market; you should be directing your focus toward them. But, you may need to adjust your approach first.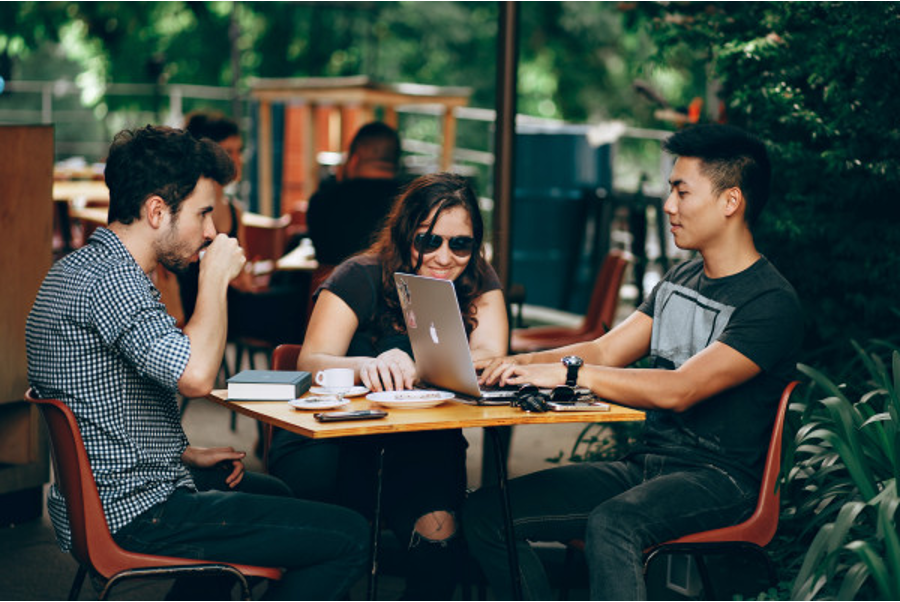 COMMUNICATE ON THEIR TERMS.
Cold calls from unknown numbers? No thank you. Blanketed mass messages? Pass. Often inauthentic and disruptive, these communication styles are not well-received by millennials. Instead, use their preferred method… text. Why is text so appealing? Text is a non-disruptive form of communication. Whether they're in the midst of a Netflix binge or walking their dog, they can read, comprehend, and respond on their own terms. Use this method for quick, succinct messages such as:
"I have a property that fits your criteria at [address]. Let me know if you'd like to set up a showing."
"What are the top three non-negotiables for your new home?"
However, not all occasions are appropriate for texting; consider using email as your next best option. A little more formal and conducive to lengthier conversations, email operates similarly to texting as it's also non-disruptive. When first establishing contact with a client, it can be an excellent way to add value and develop rapport from the very beginning. The next time you receive an email inquiry, include one of these in your response to add value:
Creating alternate, open lines of communication will work in your favor. Regardless of which method you choose, your message should be meaningful. Ask yourself these questions before you hit send.
Is it important to the client (millennial)?
Is it going to provide value?
Is it going to be worthy of their time?
LEVERAGE NON-TRADITIONAL MARKETING.
You need to go digital. Millennials are attached to their devices, utilitarian, and eco-conscious. If there is a crowd you don't want to send Just Listed postcards to, it's probably millennials. Embedding a few non-traditional marketing techniques into your strategy is essential to your success as the number of millennials purchasing homes continues to grow. It's easy to feel intimidated, but don't feel you need to tackle the entire digital realm at once. Start by getting comfortable with the strategies below.
Reviews:
Millennials read reviews like the ingredients on the back of a granola bar. A nasty review is the equivalent of high fructose corn syrup – bad. While it's nearly impossible to please EVERYONE and get 5 out of 5 stars, you still need to spend time curating your reviews.
Reach out to past clients who had a great experience and ask them to leave you a review on Zillow, Facebook, or Google. Offer an incentive for their time, such as a Starbucks gift card.
Publicly respond to your reviews, even the bad ones, with thoughtful, sincere thank yous or follow-up questions about their experience.
Weed out the irrelevant reviews, such as ones left by mistake, that are incomplete or incomprehensible.
Listing Appearance:
Attractive, accurate, and detailed listings garner more interest. Millennials want the full picture from the beginning, bad and good included. The less they have to ask for (aka contact you), the better. While your listing may feel vulnerable, this is an opportunity for you to bolster your credibility and reputation for being the "thorough agent."
Have professional photos taken of your listing. Photos are the first glimpse into the home and what it would feel like to live there.
Write a detailed listing description. If the home has original fixtures from 1989 or the living room receives amazing afternoon sun, include these in your listing description.
Remember, millennials are utilitarian and eco-conscious. Utilize attractive, digital methods of presenting your listing, such as single property sites. Zillow is busy and distracting, whereas a single property site allows room for the same amount of details yet will focus on one particular listing.
Social Media:
Yep, millennials are still using it, and they want their agent to be prevalent at it too.
Record a short walk-thru of a just listed and post it to your Instagram or Facebook story. Posting to your story will create urgency among potential buyers because if they're viewing it, that means someone else is too.
Take a photo or two of a home's best features and post it to your feed.
If your users interact with you or your posts, MESSAGE THEM. You just received a new follower – send them a message letting them know you're available if they need an agent. Maybe you just received a like on your just listed post – send them a message with a little more info about the property and ask if they'd like to set up a showing.
Get. On. TikTok. You can pull an incredible amount of content from your day-to-day activities, such as closings or showings, and put together engaging/informative short-form videos. If you're in need of inspiration, search hashtags #RealEstateAgent or #RealEstate on TikTok.
BE TRANSPARENT, AUTHENTIC, AND RELATABLE.
Cutting out the B.S. is how you win over millennial clients. You're a human helping another human put a roof over their head. Be honest throughout the process.

Honest about their buying power:
Once you've assessed your client's financial situation, it's your duty to set the proper expectations. Will their budget fit a newly renovated home, or will they have to set their sights on a fixer-upper? Don't lead them astray and get their hopes up about something they can't afford.

Honest about the faults of the home:
Many millennials know their first home will not be their forever home. Compromises will likely need to be made. It's imperative to be honest about the faults in the home, but offer how they can be fixed or improved. If you have vendor connections or know of any deals, now would be the time to share those.

Honest about the market:
Is now a good time to buy? Should they wait 6 months or even a year? Will they have to make larger sacrifices than originally anticipated in order to buy a home? These might not be questions you want to ask or answers you want to hear, but they're important and in direct correlation to the state of the market. Your client may decide to put their home search on the back burner, but they will remember your honesty when it's time for them to buy and return when they're ready.
ACCENTUATE THE POSITIVES.
As mentioned earlier, many millennials know their first home won't be their forever home. If there is one thing you should sell to a millennial crowd – it's the positives. This is your opportunity to lean into the home's favorable qualities.
Location:
Where a home is located is extremely significant. Millennials are searching for a home's proximity to their current job or job opportunities, outdoor and green spaces, safety, and things they can do like restaurants or gyms. Many are willing to compromise on a home for a desirable location. Try using a Community Report to gather neighborhood data and share this with your client via email.
Quality features:
Do the number of quality features of the home outweigh the less desirable aspects of the home? Many millennials are willing to sacrifice square footage for features like new appliances or fenced-in yards. If these features are essential to your client, play them up when discussing a listing.
It's only temporary:
Many millennials are purchasing homes as a way to escape rising rents while also building credit and gaining some equity. It's still a commitment, yes, but it will only be 3-5 years to see a return on their investment. Remind them this home is a stepping stone toward their forever home.
It should be said not every millennial is the same as the next. Tread carefully with over-generalizations and assumptions as everyone is unique and should be treated thoughtfully. As many millennials enter or re-enter the market, we encourage you to stay updated on trends and research, maybe even refresh your strategy periodically.
---
ABOUT THE AUTHOR
Millennial. Homeowner. Compromiser. Having recently purchased a fixer-upper in the wake of an unforgiving market, I experienced many of the pain points millennials are up against. I promise our generation isn't in search of sympathy. We're only looking for our piece of the American dream and need agents as our allies. P.S. if the song 'Y.M.C.A.' was released the same year as the home was built, it probably needs a little more than a coat of paint 😉
BREAKTHROUGH BROKER RESOURCES
Buyer's Questionnaire
Housing Hunting Checklist
Single Property Sites
OUTSIDE SOURCES
Real Estate Marketing to Millennials
How To Market to Millennial Homebuyers
Marketing to Millennials
What Gen-Z and Millennials Are Looking for in Real Estate
Homebuying Statistics
Millennials Have Aged Into the Housing Market at the Worst Possible Time
2022 Homebuyers and Sellers Trends
What the Real Estate Industry Should Know About Millennials Infographic
How Millennials Are Changing the Housing Market
Millennials Are Driving the Housing Market
Psychology of Succesful Marketing to Millennials